We're thrilled to welcome Jacqui Kirk to our growing team of coaches and mentors at Archibiz!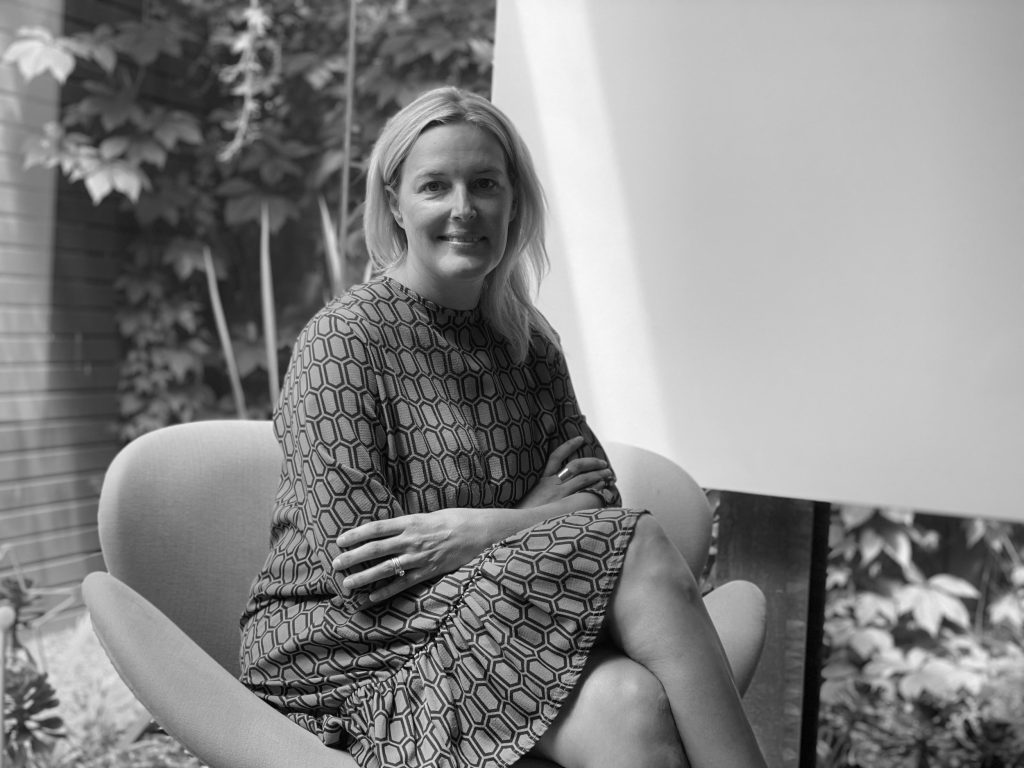 Jacqui joins Archibiz after more than 20 years working in the architecture industry. Prior to joining Archibiz, she was the Director at Design Culture Consulting. There, Jacqui worked with architects and professionals within the built environment to help grow their businesses by developing strategies and activities to secure new work and raise company profiles.
Her knowledge in the industry stems from working as a Director at the prestigious London-based Dexter Moren Associates, where she was responsible for developing the firm's strategy, business development and marketing. Jacqui's experience — both in business and architecture — provides her with a unique edge, and we couldn't be more excited to have her on the team.
We sat down with Jacqui to learn more about her passion for the industry, the business advice she would give to architects and why she's gotten into ocean swimming.
Archibiz: Where are you from?
Jacqui: I grew up in Melbourne, then left in my mid-twenties for London on what was supposed to be a six-month stint but turned into 12 years. I moved back to Melbourne a few years ago with my family.
Archibiz: What were you doing before you joined Archibiz?
Jacqui: Before joining Archibiz, I worked in architecture for 20+ years. In London, I helped shape a generalist architectural firm to become one of the UK's leading hotel designers and helped secure projects across Europe, the Middle East and Africa.
Archibiz: How did that experience in London shape you and your career goals?
Jacqui: I was very fortunate to work for an architect in London who had completed an MBA, who viewed my Business Development and marketing skills as critical to the business. I was appointed as a Director and shareholder, which was quite rare at that time for a non-architect.
Archibiz: What drew you to Archibiz?
Jacqui: After the birth of my twins in London, I knew sustaining my existing role was going to be a challenge, so I was keen to pursue a different path. On my return to Melbourne, I came across Archibiz and loved their vision. I'm really looking forward to helping architects and designers grow and develop their practices.
Archibiz: What's your favorite part about working with architects and architecture?
Jacqui: I've been drawn to architecture for a long time, specifically interior spaces. I'm also drawn to how well-designed spaces can have an emotional connection.
I have been very fortunate to have visited some incredible buildings in my career, including homes in Libya from 200 BC that featured original frescos and roman ruins untouched by tourism, and the Elbphilharmonie in Hamburg by Herzog & de Meuron.
As for working with architects, I love the creative and collaborative process that comes from working with architects.
Archibiz: If you could give any business advice to architects, what would it be?
Jacqui: Shift your mindsets. Shift your mindset from an architectural doer to that of a business leader. I'd also advise to look outside the industry and bring in experts who can help you free up your time and focus on what you do best.
Archibiz: Do you have any favorite hobbies?
Jacqui: I started ocean swimming this winter with a group of friends — ideal given that most of my five-kilometer radius in lockdown was surrounded by water. It's completely invigorating and the best way to start a day. We always come out with huge smiles on our face.
Archibiz: What are you most looking forward to in 2022?
Jacqui: Getting some balance back into life! Travel, adventure, family time, purposeful work. Please no more homeschooling!
Connect with Jacqui on LinkedIn
At Archibiz, we offer business coaching and mentoring to architecture practice leaders who are looking to build profitable and impactful practices. To inquire about coaching with Jacqui or any of our other mentors, contact us directly by filling out this form, and we'll find a time to chat about your needs and how Archibiz can help.