When starting a practice, there are many elements that an architect must consider. How big do you want the practice to be? What kind of projects will you take on? What's the name going to be?
Yet while many aspects of starting a business are fun and exciting, there is one part of the process that's a bit less exciting to most architects: legal risk.
When it comes to legal considerations, architects must implement a series of systems and processes to ensure that they protect themselves. In our latest monthly Huddle with our Archibiz community, we spoke to Merton Lawyers managing partners, Anthony Curtin and David Rennex, to hear their thoughts on some of the most critical legal issues surrounding architects.
Here are three key takeaways from the Huddle session:
The majority of the litigation that involves architects revolves around payment. Architects must put in place certain mechanisms to ensure that they get paid properly for the jobs they do. That means putting in the time and energy into getting a contract done right and understanding the terms of that contract, says David. To avoid this happening to you, make sure you clearly define payment terms and structure in any contract you sign. It doesn't matter whether you choose to get paid by milestones or monthly, as long as you have everything in writing.


Get familiar with the Building and Construction Industry Security of Payment Act. Architects, by virtue of the design work they do, have an incredibly powerful tool that they can use to collect debts. This 2002 act, when spelled out properly in an invoice, allows architects to make a "payment claim" when they haven't gotten paid. Once a claim is made, the payment must be made in 10 business days.
According to Anthony, many people are unaware that architects fall in the protections of this act.

"It's a very good piece of security to put in your contracts, he said. "The process is fast, it minimizes the chances of ending up in court and it puts the onus on the other party."

As your projects grow, so should your contracts. Architects who are starting off should take advantage of industry-standard contracts, such as the AIA Client Architect Agreement. These short-form contracts are a great stepping stone and will serve to protect you and your firm. However, as you take on bigger projects, your risk profile will be increased and there's a greater need for you to have your own contract, Anthony said. One recommendation is to have a template contract that you can reuse and then personalize to suit each individual project.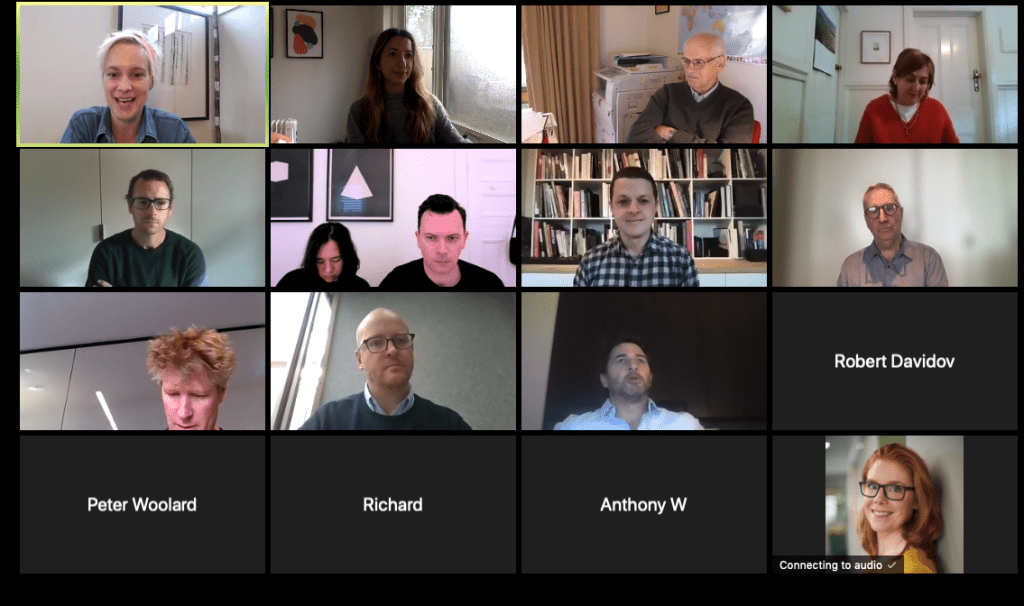 Merton Lawyers are an Australian law firm who advise a number of industries, including property and construction. David, who also has experience managing his own property projects, also leads the property and litigation teams at Merton Lawyers. Anthony works at the 'the intersection of law and business' leading the corporate team at Merton Lawyers. The firm advises a number of property and construction clients in their contractual and commercial decisions. Huddles are invite-only events where the Archibiz community and friends gather to learn more about a topic or trend that's impacting architects and how they run their business.
If you're looking for more tips, strategies and advice on how you can lead a profitable and impactful architecture practice, contact us directly by filling out this form, and we'll find a time to chat about your needs and how Archibiz can help.