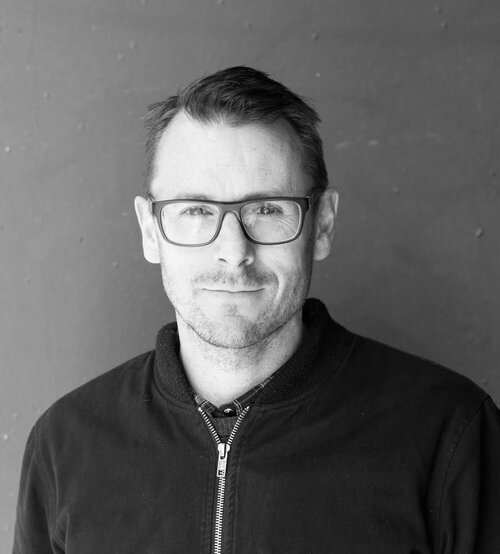 We're excited to welcome Tim Smith to our growing team of coaches at Archibiz!
Tim's background lies in branding and design, managing brand projects, driving new business, and more recently running design studios. He studied business administration and economics at Canterbury University, then completed a post graduate year at Lincoln University in marketing.
Tim has helped businesses – both big and small – grow exponentially by assisting them with their strategy, design ideations and overall direction. He knows what it takes to run a successful business first-hand, and is excited to be applying his knowledge in business to architecture.
We sat down with Tim to learn more about what gets him out of bed every morning, his vision in life and plans for Archibiz.
Archibiz: Where are you from?
Tim: I was born in Invercargill, New Zealand, which funnily, Mick Jagger famously referred to as the "a#$*hole of the world!" I grew up on a farm, in Peel Forest, South Canterbury. Following university, I travelled and lived in New York and London before moving and settling in Melbourne in 2009.
Archibiz: Before Archibiz, what were you doing every day?
Tim: I've worked in branding and design for a long time, working my way through the ranks from Account Manager to General Manager, and also owned a yoga studio with my wife, Camilla along the way. Most recently I've been working with Kevin Blackburn at Made by Big, predominantly building relationships & nurturing new business.
Archibiz: Do you have a favourite movie or band?
Tim: I'm currently enjoying rewatching Star Wars with kids. The National would still have to be my favourite band.

Archibiz: What do you like to do in your spare time (when you're not watching Star Wars)?
Tim: I enjoy building things – the most recent project was a new kitchen island bench.
I also like getting down to the beach, swimming and spending time with the family.

Archibiz: What led you to Archibiz?
Tim: Having been in the broader agency world for almost 20 years, I was ready for a change. I like the idea of delivering a broader impact on a business beyond that of a brand. I'm keen to move to a more holistic impact and long-term relationships, where I can be there to see the business succeed, rather than working on shorter project-based engagements for a period of months.

Archibiz: What's one thing that fascinates you about architecture or architects?
Tim: I've always been interested in skyscrapers; how majestic and incredible they are from an engineering perspective. But on a more personal level, I love how the individual style of an architect shows up through their design and buildings. Architects can put their personal stamp, aesthetic, and personalities into physical form, and that's pretty unique.
Archibiz: If you could give one business tip for architects, what would it be?
Tim: I think this applies to all businesses, and probably now more than ever with new technologies and approaches coming through – never be afraid to hire someone who's smarter than you.

Archibiz: What impact do you believe Archibiz could have in the world of architecture?
Tim: I believe we can genuinely help more architects reach their (and their practices') full potential. A more sustainable higher performing studio should create better work and have a more positive impact on the built environment.
Archibiz: What's your personal vision?
Tim: Financial freedom, minimum stress, holidays by the beach, and a happy and healthy family.

Archibiz: Where can we connect with you?
Tim: Please connect with me here on LinkedIn
At Archibiz, we offer business coaching and mentoring to architecture practice leaders who are looking to build profitable and impactful practices. To inquire about coaching, contact us directly by filling out this form, and we'll find a time to chat about your needs and how Archibiz can help.