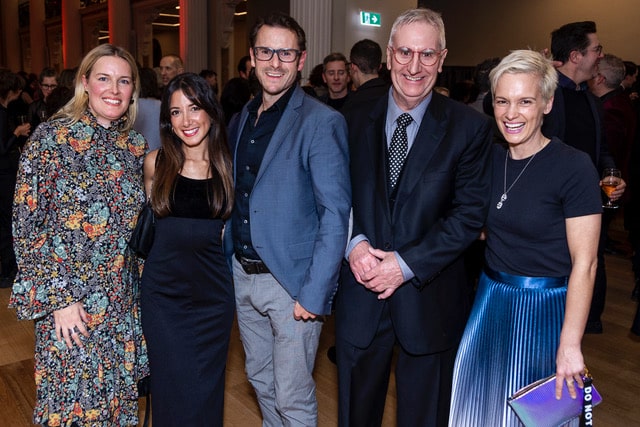 At ArchiBiz, we value good design as much as we value good business. So, while our business grows and takes us in new directions, we thought it fitting that our design should as well.
A lot has changed since we first founded ArchiBiz in 2018. We originally launched with our signature LIVE Designing Architectural Practice Success (DAPS) Course to a small group of Australian architects to some success, signaling to us that architects were craving the business education we were offering.
As our team grew, our products evolved and so did our audience. Today, ArchiBiz offers both LIVE and self-study online programs, business coaching and mentoring, strategy workshops, business reviews, succession planning advisory, and more, to architects all over the world.
That's why we've embarked on a brand refresh, so that our branding can better reflect where our business is today and where we will be tomorrow.
Here's what we've tweaked:
We've got a new home. You can now find us on archibiz.global. This domain will allow us to provide value to more architects globally as we continue to expand beyond borders.
New logo. We've used simple shapes – building blocks – to represent the "A" and "B" in ArchiBiz. This is a nod to the industry we serve, but also underpins our belief that getting the business fundamentals right is the key to building a successful architecture firm. Lastly, we strive to simplify business for architects, so it made sense that our new identity be formed of simple shapes.
We've come a long way from our original tagline of "Simplifying Business for Architects". So much so, we've revised our tagline to "Unlocking the Potential of Architects". We realized that, while we do simplify business, that only scrapes the surface of the impact that we actually have on architects. We help architects realize their full potential in business and life, and we needed a tagline that articulated that.
With our new branding, we hope to continue to enrich the lives of architects all over the world with our business education and advisory services.
Visit archibiz.global to explore our new look and feel.
Special thanks to thijs van beijsterveldt at Studio Worldwide for the new brand identity.
Warm regards,
Bec Kempster & Ray Brown
ArchiBiz Co-Founders