Designing Architectural Practice Success (DAPS) Program

WHERE ARE YOU NOW?
Are you running an architect's business but feel like a well-meaning amateur?
You may feel there's been a significant gap in your business education?
Is your revenue unpredictable?
Are you working too hard for too little return?
Are you unclear about where you are going next?
Do you sometimes feel a sense of overwhelm and dread?
ARE YOU LOOKING FOR?
Clear steps to help you build a thriving business on a solid foundation.
A proven methodology for creating a clear vision of the future you want to create for you and your family.
Easy to apply business tools that will transform your business.
Support from a group of like-minded architectural professionals so you feel less alone.
Individual coaching & mentoring as you transform your business
Because you don't know what you don't know…
At Archibiz we structure our engagement with architects around the 3 levels of learning:
Understanding the concepts – learning the foundations of business
Knowledge and understanding – identifying the gaps in your business
Implementation – actioning business improvement projects
The Designing Architectural Practice Success self-guided program focusses on level 1 learning. It has been designed to give you an understanding of foundational business concepts and how they may be applied to your practice. By the end of the course you will be able to identify the gaps in your knowledge and understanding so that you can plan for those areas of your practice that you'd like to develop.
Our aim is to give you the tools you need to start your journey to a more fulfilling, profitable and happier life as an architect.
Check out a free preview of DAPS
Before you get enrol we encourage you to check out the program for free. It will take 5 minutes to look at. To access;
Go to our ArchiBiz Course Portal
Create your ArchiBiz account if you don't already have one (you will not be asked for payment details)
Watch the preview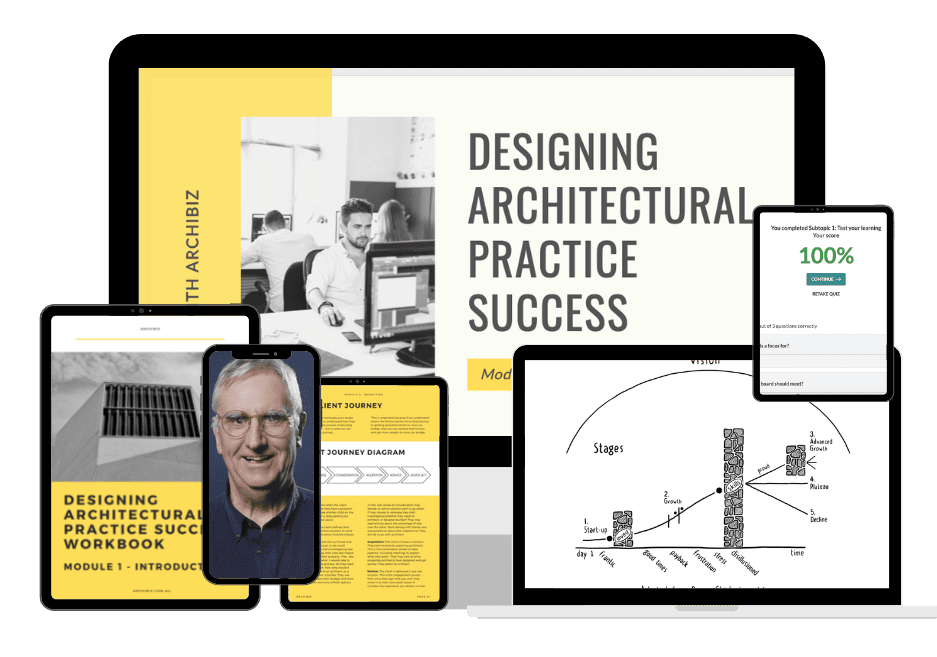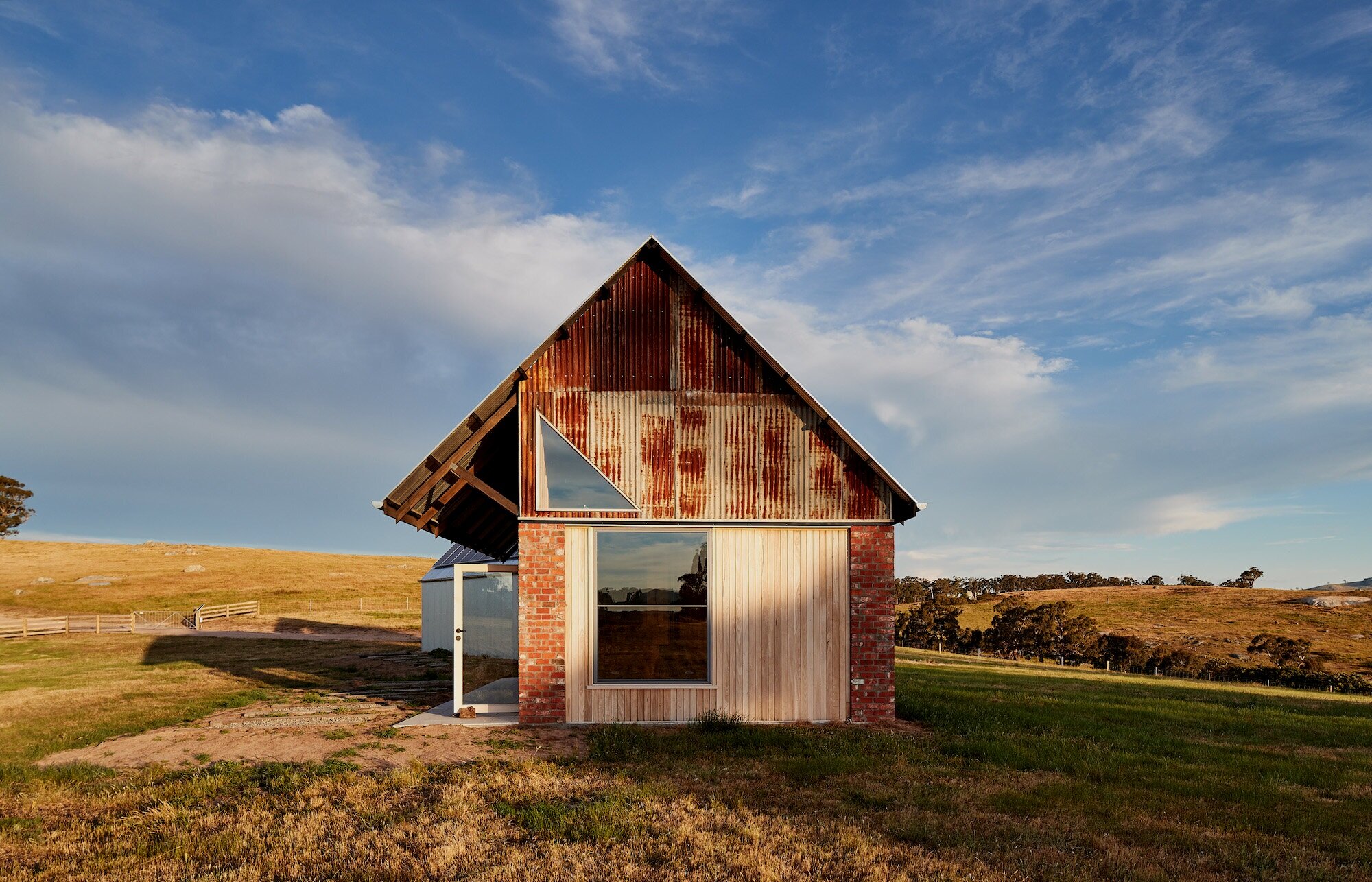 "I now have a philosophical way of thinking about how we do things in business."
– ANTONY MARTIN, MRTN ARCHITECTS
What's the first step in transforming your practice into a sustainable and profitable business?
Our Designing Architectural Practice Success program is structured to provide you with the business fundamentals to accelerate you along the trajectory you want to be on with your practice.
Over eight weeks you'll learn the key concepts across foundational areas of business, including finance, sales and marketing, vision, structure, leadership and management.
You'll have the benefit of learning with and from your peers, what has and hasn't worked for them.
On the program you'll receive:
8 modules delivered over 8 weeks
Ongoing access to the course materials
Access to coaches to provide feedback to your questions
65 page downloadable Workbook
Numerous downloadable templates
Certificate of Completion so you may claim professional CPD points
Access to our exclusive Community for community support
Access exclusive ArchiBiz events and community