In a 2018 op-ed, a New York Times writer posed the following question: "Where are all the female architects?"
The writer of the piece highlights a key problem in the profession. The lack of women in the industry is not due to a "pipeline problem" as is the case in most male-dominated fields, given that nearly half of all architecture students are women. In fact, data shows that more women enrolled in architecture courses than men in the United Kingdom in 2021.
Yet the problem arises once graduation is over, and the amount of practicing female architects drops to about 20 percent. The number of women who hold leadership titles is even smaller at 17 percent, according to the article.
There are a number of reasons why there are fewer female architects in the workplace.
One of the biggest reasons is due to gender-based bias that impacts women as they advance in their profession, said Gill Matthewson in a Monash Lens report. Not only are there fewer opportunities to move up the ladder, there also exists a gender pay gap that still permeates at all levels.
The good news?
Representation has been improving over time. A 2016 census published by Parlour, a research-based advocacy organisation working for equity in architecture and the built environment, revealed that the number of women who own architecture practices increased from 13 to 17 percent from 2011 to 2016.
Women are also taking matters into their own hands.
In honor of International Women's Day, we spoke with seven women in our Archibiz community to learn about the different ways that they are working to fight gender inequality in their businesses. We asked them to share about the actions they are undertaking to create "Equality Today for a Sustainable Tomorrow," as this year's theme points out.
We hope this inspires industry professionals who are looking to bridge the gender gap and create inclusive environments for female architects to succeed to implement similar initiatives in their practice.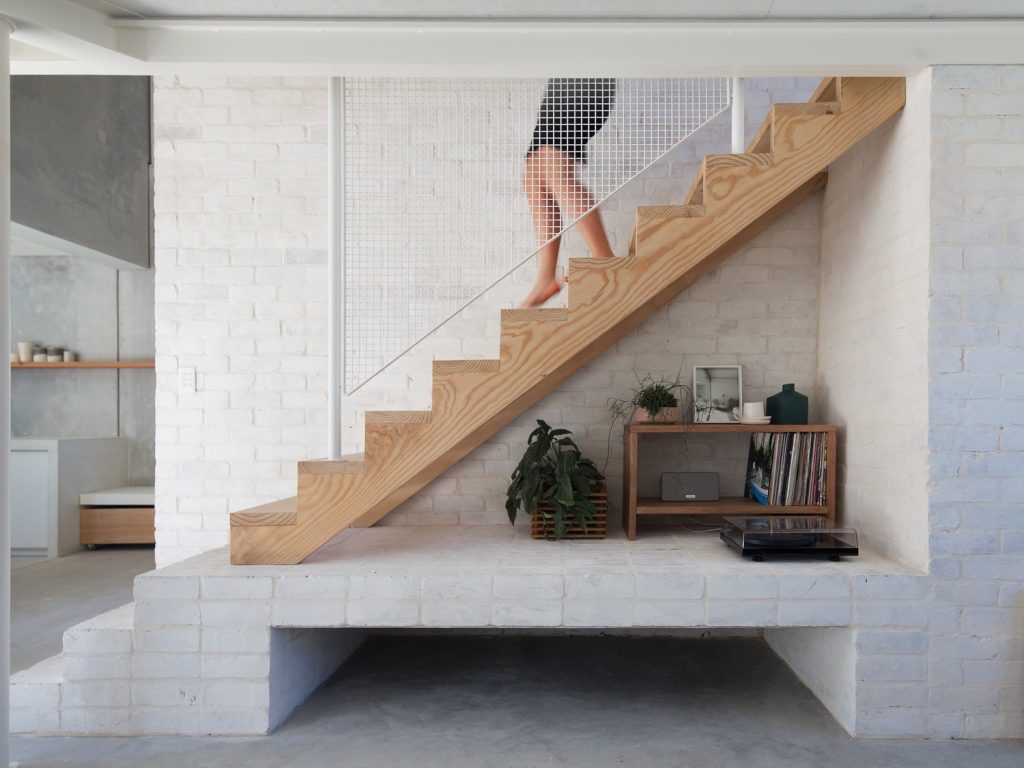 Over at Whispering Smith, Director Kate Fitzgerald has implemented a parental leave policy that rivals some of the biggest companies in the world.
After analyzing CoreData's survey of 'best parental leave policy' in Australia's Top 500 Companies, Kate discovered that Deloitte ranked highest with 18 weeks of parental leave paid over three years. She's then replicated that at her practice – adopting a paid parental leave and supperanuation policy that's equal to that of Deloitte's and more equitable than the remaining 499 top corporations in the country (including major players like ANZ, Woodside and Wesfarmers.)
"We've been calling ourselves a 'feminist practice' for a while now, and maybe today is a good day to reflect on what that even means?" she said. "For Whispering Smith, living up to being a 'feminist practice' isn't just about achieving gender equity in our practice. It's about being able to ask corporate Australia – If we can do it, what's your excuse?"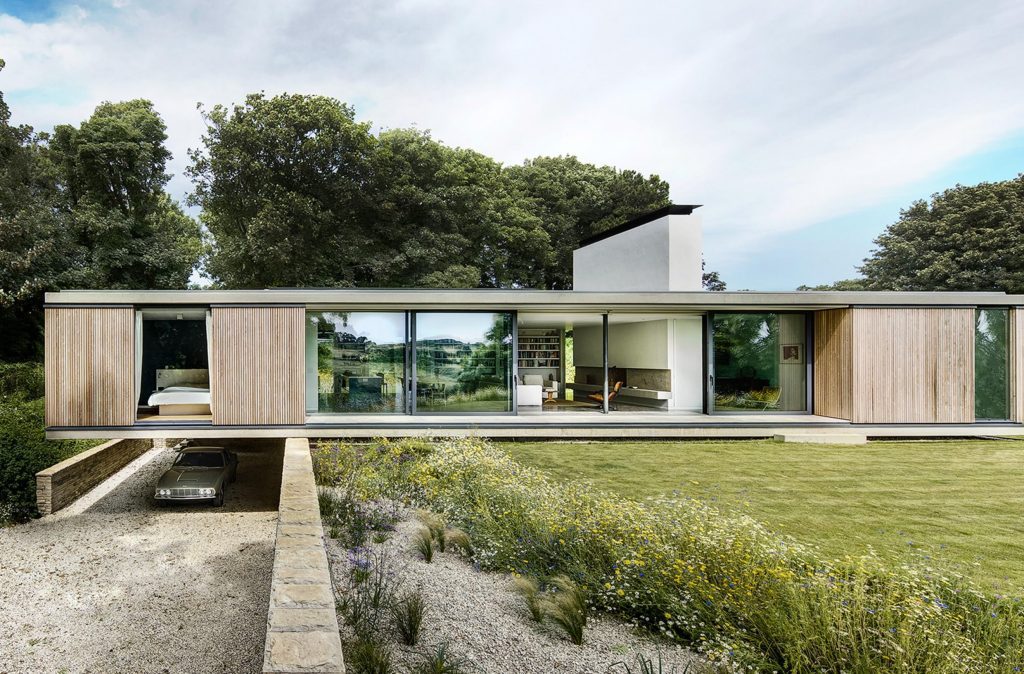 In the United Kingdom, Strom Architects puts gender equality and sustainable design at the forefront.
Associate Director Emma Ward-Lambert says that the intersection between environmental issues and gender equality is one that both "fascinates and frustrates" her.
"Studies show that women are significantly more likely to make environmentally-friendly choices," she said. "Closing this so-called eco gender gap is especially vital in an industry like architecture, where there are so few women, and where our choices have the potential to have such a large environmental impact. It's important that women not only have a seat at the table, but that their views, priorities and concerns are voiced, heard, acted upon, and proliferated across the rest of the office."
The small practice – where women make up half of the management team – has also been an incredibly welcoming to Emma, who has recently returned from maternity leave.
"As a breastfeeding mother, it's important that I can continue to feed my baby even if I'm not home – so I have a wearable breast pump that I use in the office, in meetings, and even travelling to site if needs be," she said. "My colleagues and I have refreshingly open discussions about it; hopefully it's paved the way for a better understanding generally about breastfeeding, about the flexibility it gives for mothers returning to the workforce, and how adjustments can be easily made without impacting a staff member's confidence or productivity."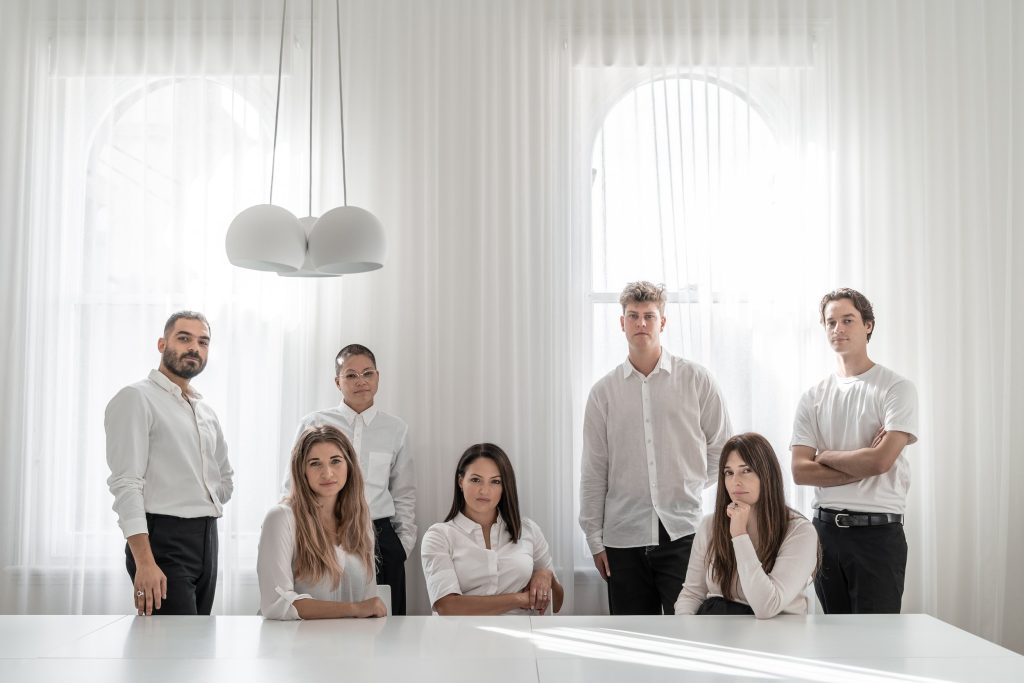 In Melbourne, Winter Architecture owner Jean Graham has embraced the flexible work schedule.
"At Winter Architecture, a sustainable future for women in architecture means creating a healthy and inclusive work environment for us to thrive in. One that accommodates our life choices, rather than dictates them," she said.
"In an industry famous for burnout, we take pride in our human-centred business model, enabling flexible hours and greater autonomy. We see a disproportionate number of brilliant female architects and designers abandoning career aspirations to begin families, and having a difficult time returning to the workforce. Whereas our staff preparing for maternity leave can work at a pace which suits them, while remaining active, valued members of the practice," she added.
"Beyond gender, taking an adaptive approach that prioritises our well being ultimately benefits everyone, particularly given the challenges of recent years. We hope this is also a step toward professional longevity and equality for the talented women in our circle."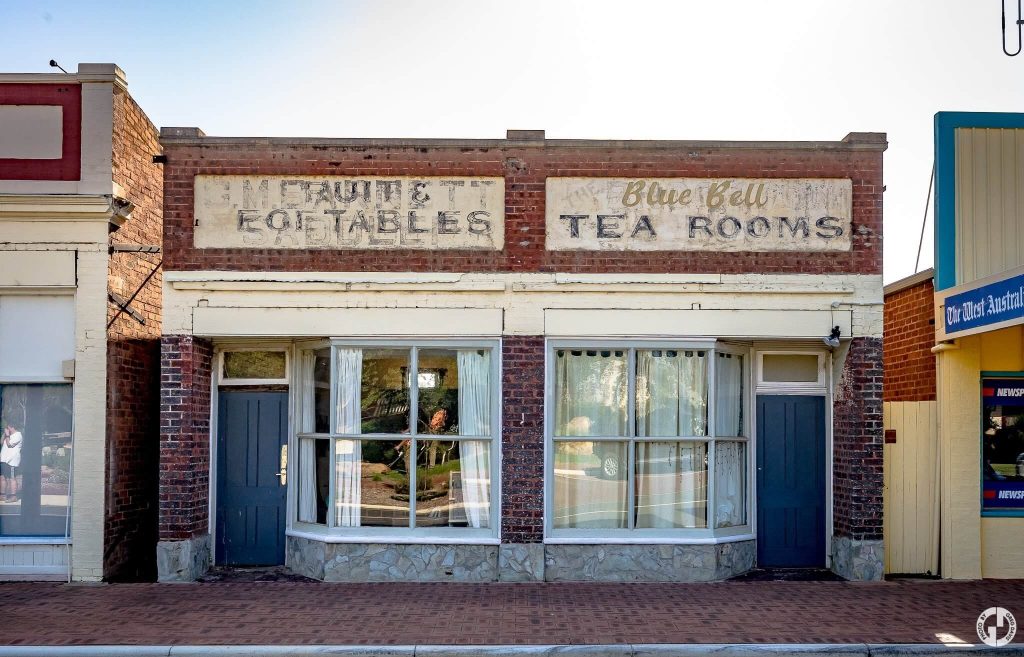 Director Rosalie Pech Eva has taken steps to ensure that maternity leave does not impact an individual's professional development at her practice, the Office of Regional Architecture, in Western Australia.
"In the last 12 months, we at ORA have designed and implemented a holistic approach for women in the practice requiring parental leave, so that they can transition out of and back into the active workforce via our ramp-off, ramp-on protocol such that vital professional knowledge and experience is not lost to the practice," she said. "Women can return to the workforce after parental leave confident that it will be adaptable to their changed and evolving family circumstances and needs."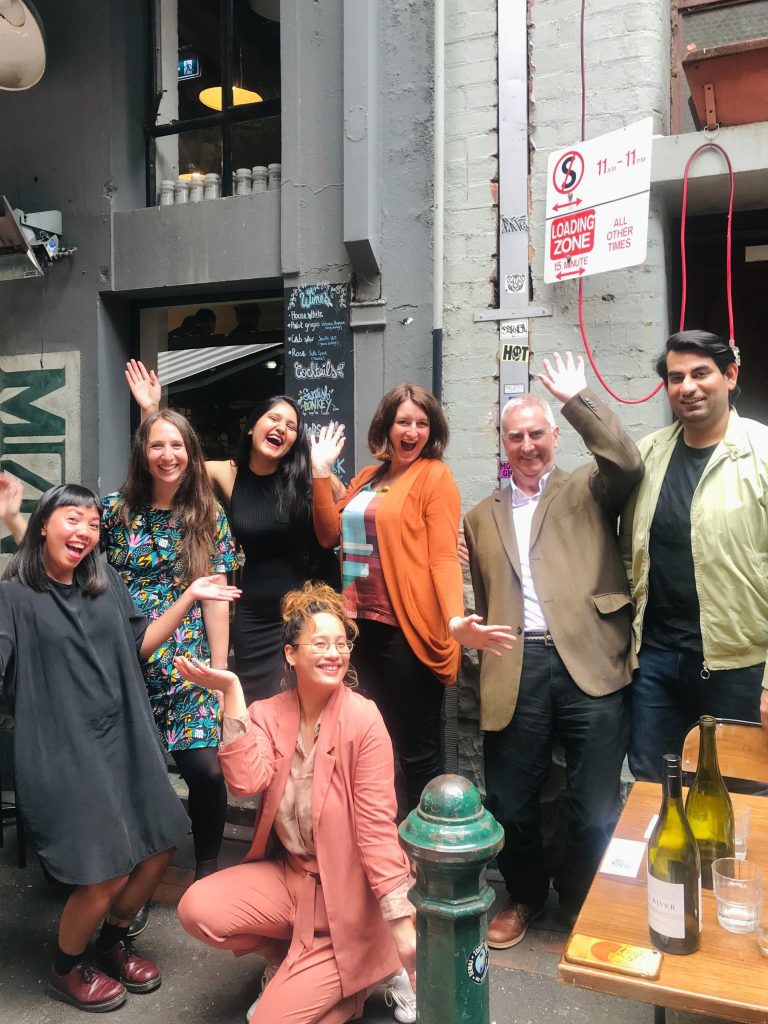 When Alicia Brown founded New Doors, a virtual marketing agency servicing the built environment, she made the decision to establish a geographically dispersed office.
"Roles I'd had earlier in my career had been very prescriptive of location and hours, and I observed how difficult that made life, especially for people – of any gender – who were also primary carers of children," she said. "I wanted to offer my team a working environment that provided maximum flexibility."
At New Doors, Alicia has built a "small, confident team of talented communication professionals, from all walks of life – and all but one happen to be women."
"Female-led businesses are innovative by nature because we approach work as one component of a full life; rather than the structure we must fit life around," she said. "The team is encouraged to bring their whole selves to work; we are empathetic, enthusiastic and curious about each other's lives. This grounded, humanist approach informs the communications we create, and is fundamental to the way we operate, internally and with our clients."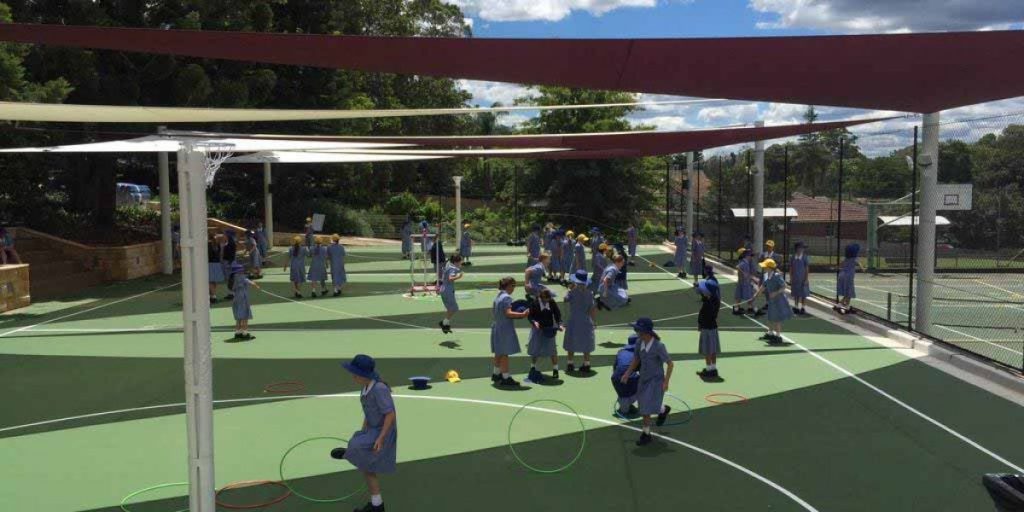 At Quinn O'Hanlon Architects, women outrank men in the C-suite.
"We take gender equality very seriously," Managing Director Aylie O'Hanlon said. "Two of the three directors are women (and mothers). We currently have 10 team leaders and executive team members, of which women make up 50 percent."
"However, we recognise that there is still far too much gender unconscious bias in the world and in particular in the construction industry," she added." In an effort to address these biases that exist, Aylie said that she personally takes the time to have open discussions about gender disparity with both male and female colleagues.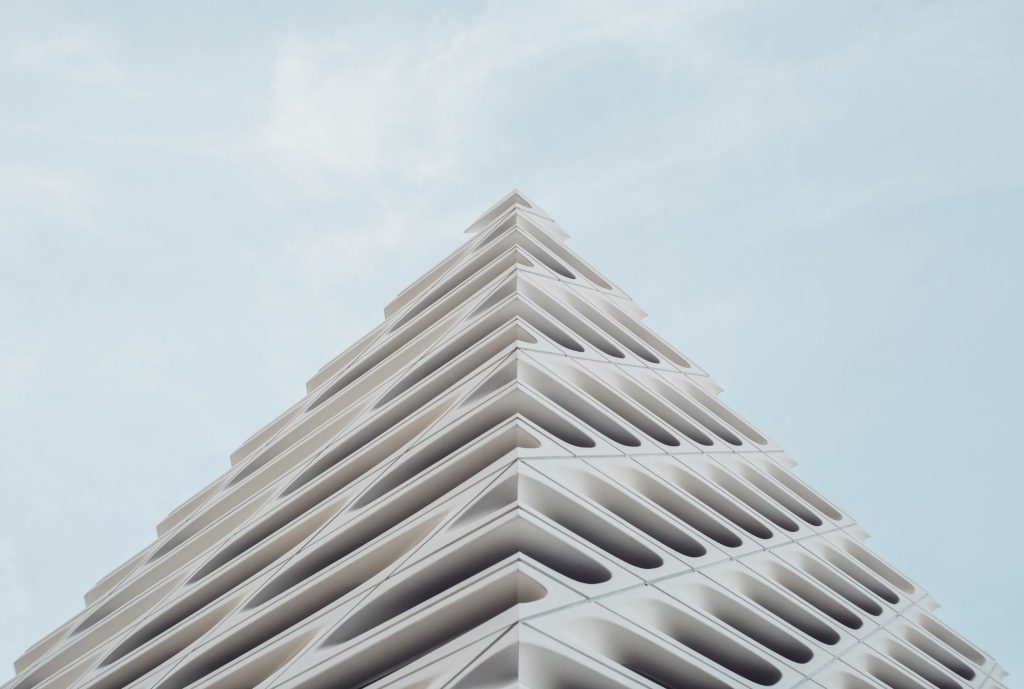 Here at Archibiz, flexible work arrangements are at the bedrock of how we organize ourselves.
For our CEO, Bec Kempster, who also happens to be a mother to two young children, flexible working arrangements for all members of the business is something that is deeply embraced. That extends beyond parents and to other team members without children who want flexibility for other lifestyle reasons – whether it is to go to the gym later in the morning to avoid peak-hour or to enjoy long lunches with friends and family.
"Juggling the 9-to-5 routine as a parent is really tough," Bec said. "I honestly don't know how many of my friends do it. Being able to pick my children up from school and get the things done that I need to, when I need to, helps me be a better parent and a better partner. Yes, it may mean I'm working once the kids are in bed or for a block on the weekend, but it's something I'm choosing to do. This goes for all of our team. Allowing people to work on terms that are mutually beneficial for both parties leads to more sustainable relationships and longevity."
Flexible work arrangements require more than putting a policy in place.
It requires business leaders and fellow team members to actively respect those working under flexible arrangements.
"We're each continually working to make sure we respect this policy," she added. "That means that if someone doesn't work on Thursdays, then we don't book meetings on that day and expect them to attend, or even suggest meetings on that day. Many people who are passionate about what they do and have a strong 'work ethic' already carry a level of guilt that they are not available all the time. We don't need to be unnecessarily reminding them of that."
If you're looking for more tips, strategies and advice on how you can lead a profitable, equitable, and impactful architecture practice, check out our Programs and Courses. Alternatively, you can contact us directly by filling out this form, and we'll find a time to chat about your needs and how Archibiz can help.